We love bringing our Outside The Box Labs concepts to the community by working with local business, schools and parks.
7-13-19: Get to the movie early and visit our POP UP SCIENCE booth with our featured kids science demo/activity "HOW TO MAKE A FIREBALL!"
Move over Aunt Jemima, we're tapping trees for the REAL STUFF! Go find those red maple trees...It's DIY maple syrup time! If you know a group or school who'd like help tapping trees on their grounds give us a call! *Pics from our 2019 maple taps
We had a great viewing of the 2019 Total Lunar Eclipse this year. Follow us on social media for upcoming spring and summer events in the parks!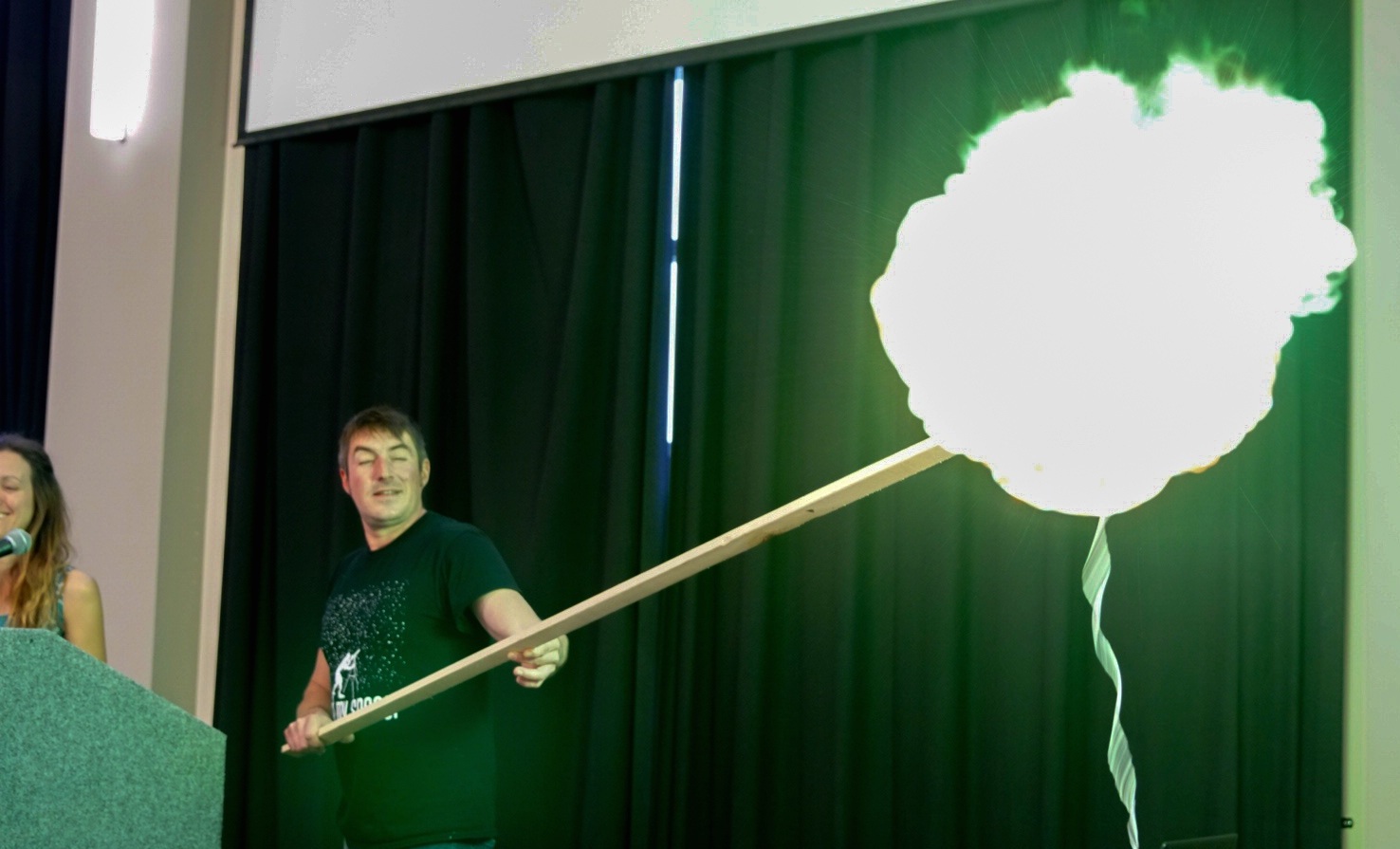 This year La Roche invited us out again to their annual Discover STEM event to be their Key Note Speakers. We're always happy to come out and talk with young people and parents alike about the evolution of science education and we hope our interactive workshops and demos helped show how much is truly available to you if you're passionate about science and want to learn!
Thanks to Allegheny County Parks for Partnering with us and to Everyone that stopped out for our 2018 PARTY LIKE A Park STAR Event during the PERSEID METEOR SHOWER This year, See you next summer!
We teamed up with Go Ape in North Park and built a community garden using reclaimed wood from the zip-line site!
In Summer '17 we started a garden project in North Park with Go Ape that allowed kids to use all of their senses to experience garden plants, how they're grown, and their many different uses including but not limited to, sustenance, aesthetics, and medicinal purposes.

Since we strive to promote sustainability, we used old wood from the course that would have been thrown out to build the fence and raised beds in the photos below.