Outside The Box Labs
2019 DISCOVERY SUMMER CAMPS
This summer we've partnered with Allegheny County Parks to offer 5 weeks of Day Camps at North Park. Camps will run from June-August and each camp will be Monday-Friday.
The Outside The Box Labs Summer Camps are DISCOVERY CAMPS where kids can get outdoors and actively learn about the natural sciences. In addition to many environmental science oriented activities, campers will also get to learn the science behind great survival techniques while they experiment and practice how to start a fire, purify drinking water, and build their own shelters!
Get ready to get your hands dirty and your minds working as we combine NATURE, SCIENCE, and SURVIVAL SKILLS for this ADVENTURE packed camp!
The Outside The Box Labs Discovery Summer Camp is a day camp that runs from Monday-Friday from 9am-3pm.
FOR AGES 8-13
rEMAINING 2019 CAMP SESSIONS:
Camp 4: August 5th-9th (CLOSED)
Camp 5: August 12th-16th
PRICE:
$270/ cAMP Week (30% DISCOUNT FOR cAMP STARTING aUGUST 12TH WHEN YOU REGISTER ONLINE WITH PROMO CODE: fLASH30)
$50 Sibling Discount available
Location:
Drop Off At The Olympia Pavillion in North Park, PA (Pearce Mill Road) *Skating RInk will be used in event of rain.
Learn about and experiment with different ways to start a fire, purify drinking water, and build your own shelter!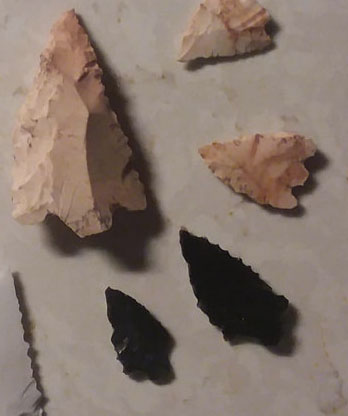 Search for tracks, fossils, artifacts, and learn how to make primitive tools of your own!
Hiking and Eagle Scouting (literally!): Take
a hike and see if you can catch
a glimpse of the north park eagles out and about or in their nest with our binoculars and high powered telescopes!
Get Sustainable: Learn about solar energy and work with different types of solar cells. We dig deep into the ways humans can harness the energy of the sun, from cooking with solar heat, to generating electricity by constructing solar cells with fruit juice. If plants can use solar energy, so can we!
Orienteering/Navigation: Learn how to find your way in the woods and also make and practice using a basic compass you can take home. It's easier than you may think!
IMPORTANT CAMP PREP INFO FOR PARENTS/GUARDIANS:
1.) Drop off is promptly at 9am and pickup is promptly at 3pm each day.
2.) Campers will have access to the indoor skate rink in event of rain but as camps will go rain or shine and can get wet and muddy campers should be sent with a set of clean clothes in a bag each day of camp.
3.) A brown bag lunch should be sent with your child each day of camp.
4.) BE SURE TO COMPLETE THE MEDICAL FORM THAT WILL BE EMAILED TO YOU AFTER REGISTRATION FOR MEDICATIONS, ALLERGIES, ETC. THIS EMAIL WILL ALSO CONTAIN A DETAILED LIST OF WHAT TO BRING, NOT BRING ETC. TO BE PREPARED FOR YOUR WEEK AT CAMP!